Colin Powell dies of Covid******
Colin Powell, the first black secretary of state who saw his legacy tarnished when he made the case for war in Iraq in 2003, has died from complications from COVID-19. He was 84.
"We have lost a remarkable and loving husband, father, grandfather and a great American," the family said in a statement posted to social media yesterday.
The retired four-star general and former chairman of the Joint Chiefs of Staff who served four presidents made his reputation as a man of honor distant from the political fray – an asset in the corridors of power.
After the 1991 Gulf War he was so widely respected that he was even touted as a future president of the United States, but ultimately he never ran for the White House.
"General Powell is an American hero, an American example, and a great American story," George W. Bush said as he announced the nomination of Powell, the son of Jamaican immigrants, who became the Republican president's secretary of state in 2000.
"In directness of speech, his towering integrity, his deep respect for our democracy, and his soldier's sense of duty and honor, Colin Powell demonstrates ... qualities that will make him a great representative of all the people of this country."
But he found it hard to live down his infamous February 2003 speech to the United Nations Security Council about the alleged existence of weapons of mass destruction in Iraq – evidence which was later proven to be false.
"It's a blot ... and will always be a part of my record. It was painful. It's painful now," Powell said in a 2005 interview with ABC News.
Tributes nevertheless poured in from Congress, where Democratic Senator Mark Warner praised Powell as "a patriot and a public servant," while House Republican Peter Meijer described him as a rarity in the modern age: "a true soldier statesman."
The family statement said Powell had been fully vaccinated.
Born April 5, 1937 in Harlem, Powell's "American Journey" – the title of his autobiography – started in New York, where he grew up and earned a degree in geology.
He also participated in the Reserve Officers' Training Corps in college, and upon his graduation in June 1958, he received a commission as a second lieutenant in the US Army, and was posted in what was then West Germany.
Powell completed two tours of duty in Vietnam – in 1962-1963 as one of John F. Kennedy's thousands of military advisers, and again in 1968-1969 to investigate the My Lai massacre.
He earned a Purple Heart.
But he also faced questions about the tone of his report into the hundreds of deaths at My Lai, which to some seemed to dismiss any claims of wrongdoing.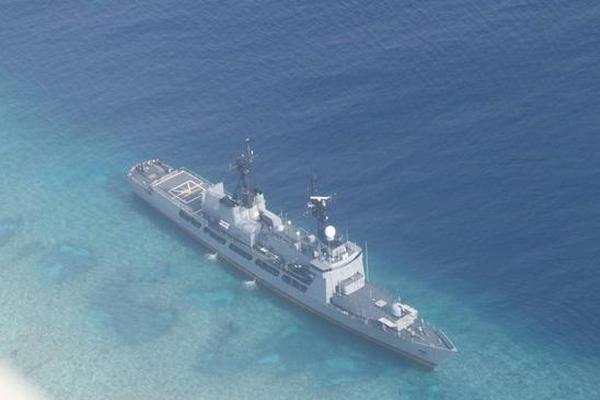 Van der Poel breaks world record to win men's 5,000m in World Cup speed skating******
SALT LAKE CITY, Dec. 3 (Xinhua) -- Nils van der Poel of Sweden broke the world record to win the men's 5,000 meters gold medal on the first day of the speed skating World Cup here on Friday.。
"It did not come easy today," van der Poel said after crossing the line in six minutes and 01.56 seconds, 0.30 seconds faster than the previous record set by Canadian Ted-Jan Bloemen in Salt Lake City in 2017. "The race plan was to open below 20s, and do 8.5s (28.5 lap times), and take it down from there. We went for 6:02, that was the schedule."
Having shattered the 10,000m record last season in Heerenveen, the Netherlands, Van der Poel now holds the world record in both long distances, while he has more ambitions.。
"It would be cool to be the first guy to cross the six minutes. That's the coolest limit right now, the 1:40 in the 1,500m, and the six minutes in the 5,000m," he said.。
Patrick Roest of the Netherlands finished with the silver in 6:04.41 and Davide Ghiotto of Italy took his career first World Cup podium with bronze in 6:07.27.。
Japan had a 1-2 finish in the men's 500m with Yamato Matsui and Wataru Morishige taking gold and silver ahead of Laurent Dubreuil of Canada.。
In the women's 500m, home skater Erin Jackson was crowned with a winning time of 36.809 seconds. Angelina Golikova of Russia settled for the second place in 36.935 ahead of the bronze medal winner Femke Kok of the Netherlands, who finished in 37.017.。
Irene Schouten of the Netherlands snatched the gold of the women's 3,000m in three minutes and 52.899 seconds with the silver and bronze going to her teammate Antoinette de Jong and Ragne Wiklund of Norway respectively. Enditem。
【大发彩票手机官网登录👉👉十年信誉大平台,点击进入👉👉 打造国内最专业最具信赖的彩票平台,为您提供大发彩票手机官网登录用户登录全网最精准计划软件,APP下载登陆,强大的竞彩网上推荐!!】
Xi stresses ensuring key agricultural products supply, building stronger social security network******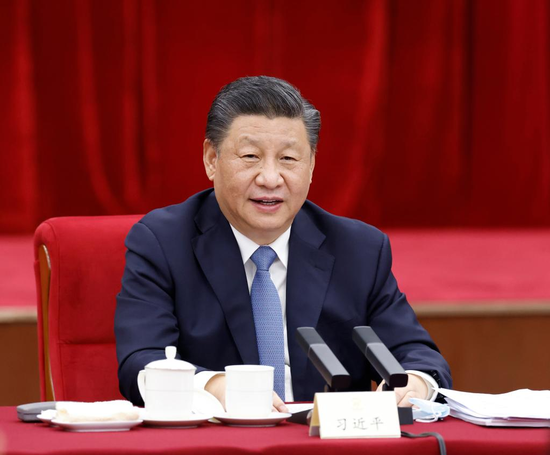 Chinese President Xi Jinping, also general secretary of the Communist Party of China (CPC) Central Committee and chairman of the Central Military Commission, visits national political advisors from the sectors of agriculture and welfare and social security, who are attending the fifth session of the 13th National Committee of the Chinese People's Political Consultative Conference (CPPCC), in Beijing, capital of China, March 6, 2022。 (Xinhua/Ju Peng)
  BEIJING, March 6 (Xinhua) -- Chinese President Xi Jinping on Sunday stressed putting the improvement of comprehensive agricultural production capacity at a more prominent position, and continuing efforts on promoting the high-quality development of social security。
  Xi, also general secretary of the Communist Party of China (CPC) Central Committee and chairman of the Central Military Commission, made the remarks when visiting national political advisors from the sectors of agriculture and welfare and social security, who are attending the fifth session of the 13th National Committee of the Chinese People's Political Consultative Conference (CPPCC)。
  Xi participated in their joint group meeting, and listened to their comments and suggestions。
  He underlined ensuring the supply of key agricultural products, especially grain, as the top priority in rural revitalization。
  On behalf of the CPC Central Committee, Xi extended festive greetings and best wishes to the country's women of all ethnic groups and from all walks of life ahead of the International Women's Day。
  Wang Yang, a member of the Standing Committee of the Political Bureau of the CPC Central Committee and chairman of the CPPCC National Committee, joined the visit and discussion。
  CHINA'S STRATEGIC ADVANTAGES
  Over the past year, various undertakings of the Party and the country have recorded new and major achievements, which are the result of the hard work of all Chinese。 Political advisors have also made their contributions, Xi said。
  The international situation is going through profound and complex changes and the world has entered a new period of turbulence, Xi said, adding that China faces arduous tasks of reform, development and stability domestically。
  Still, China boasts multiple strategic advantages, including the strong leadership of the CPC, the institutional strength of socialism with Chinese characteristics, and a solid foundation accumulated in the country's sustained and rapid development, Xi said。
  Thanks to China's large economic aggregate and huge domestic market, the long-term sound economic fundamentals will remain unchanged, he said, adding that the economy has strong resilience and vitality。
  Xi also noted the long-term stability of the Chinese society and the confidence and resolve of the Chinese people to overcome difficulties。
  "CHINESE RICE BOWL"
  China has fed nearly one-fifth of the world population with 9 percent of the world's arable land and 6 percent of fresh water resources, Xi said, hailing this hard-won accomplishment while warning against a lapse of attention on the issue of food security。
  It is wrong to think that food supply is no longer a problem in an industrialized society, or to count on the global market to solve the issue, he added。
  Xi underscored keeping the annual grain output at over 650 million tonnes and "filling the rice bowl of Chinese people mainly with Chinese grain。"
  Xi said curbing food waste is a long-term task that requires unremitting efforts。
  Calling farmland the foundation of ensuring sustainable development for the Chinese nation, Xi underscored cultivating 1 billion mu (about 66.67 million hectares) of high-standard farmland and ensuring the area of farmland remains above 120 million hectares。
  The ultimate solution to safeguarding food security lies in enhancing science and technology, Xi said。
  Germplasm resources security is closely related to national security, Xi said, adding that China must strengthen its seed industry to achieve self-reliance in the sci-tech development of the sector and keep the country's germplasm resources independent and controllable。
  He stressed ensuring the effective supply of meat, vegetables, fruits and aquatic products and other kinds of food in addition to grain。
  Efforts should be made to develop bio-technology and bio-industry, actively promote the agricultural supply-side structural reform and develop various food varieties, according to Xi。
  CARING FOR THE VULNERABLE
  Xi said rural revitalization involves more than economic development, urging ethical and moral education among farmers and law-based governance。 He demanded continuous efforts to crack down on criminal gangs or clans in rural areas, calling for mechanisms to conduct such work on a regular basis。
  Pornography, gambling and drug-related crime in rural areas, as well as illegal and criminal acts infringing upon the rights and interests of women and children should be punished, Xi said。
  Noting that China has built the world's largest social security network, Xi called for efforts to develop a multi-tiered and multi-pillar old-age pension system to bring more people into the social security system。
  He also called for a better social security system for workers in flexible employment, highlighting efforts to expand the coverage of unemployment insurance, work-related injury insurance and maternity insurance。
  Extra attention and care should be given to vulnerable groups, Xi said, adding that the elderly and children in rural areas should be given more support。
  Better work should be done in terms of the rehabilitation, education and employment of people with disabilities, Xi said, demanding efforts to ensure the personal safety and basic living necessities of vagrants and beggars, and support and care for people with mental disorders。
  Illegal acts of bullying or abusing women, children, the elderly and the disabled must be rooted out, Xi said。 ■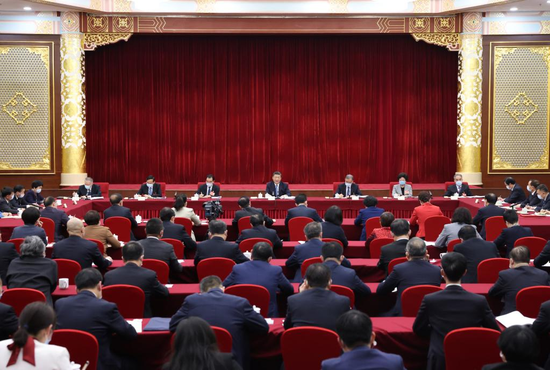 Chinese President Xi Jinping, also general secretary of the Communist Party of China (CPC) Central Committee and chairman of the Central Military Commission, visits national political advisors from the sectors of agriculture and welfare and social security, who are attending the fifth session of the 13th National Committee of the Chinese People's Political Consultative Conference (CPPCC), in Beijing, capital of China, March 6, 2022。 (Xinhua/Huang Jingwen)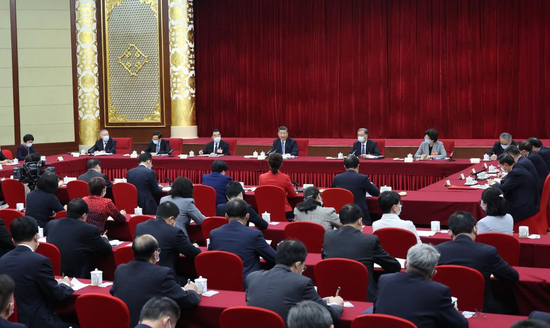 Chinese President Xi Jinping, also general secretary of the Communist Party of China (CPC) Central Committee and chairman of the Central Military Commission, visits national political advisors from the sectors of agriculture and welfare and social security, who are attending the fifth session of the 13th National Committee of the Chinese People's Political Consultative Conference (CPPCC), in Beijing, capital of China, March 6, 2022。 (Xinhua/Wang Ye)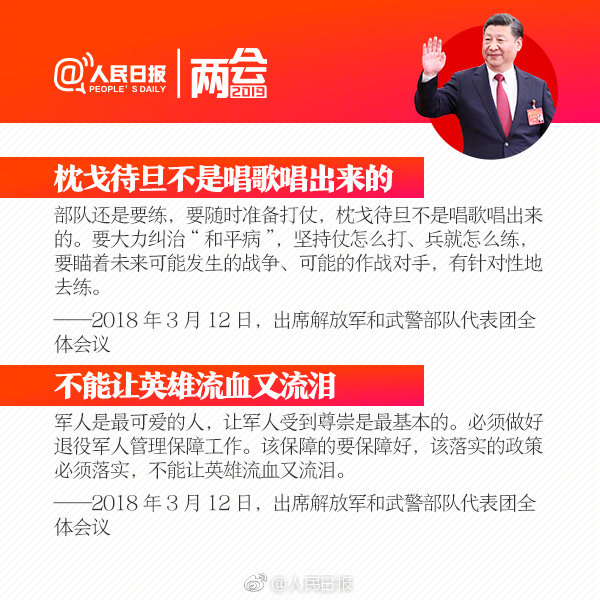 普通话测试收费最高40元 西安思源学院为啥要收100元?******
  3月21日,有西安思源学院学生家长反映,上大一的孩子所在的班开始收普通话测试费,收费标准比其他学校高。
  家长提供的聊天记录截屏显示,有人通知"普通话考试可以报名了,由学习委员负责。100元/人"。随后孩子就向学习委员交了100元。往年就收100元/人•次,今年还是这个标准,孩子询问其他学校的标准,都比思源学院低,有的收20元、25元。
  根据陕西省教育厅官网公布的《2022上半年陕西省普通话水平测试公告》显示,考试报名时间分两次,第一报名时间为:2022年3月14日至17日;第二报名时间为:2022年5月9日至12日。收费标准,按照省物价局、省财政厅(陕价行函〔2005〕173号)规定,对自愿接受测试的人员按40元/人•次收取测试费。应试人可自愿选择参加培训或购买教材,任何单位或个人不得强制。
  另外,已设立测试站的在校师生,必参加所在学校组织的普通话水平测试,有关测试事宜咨询学校有关部门。根据公告,2022年上半年面向社会人员测试人数,西安思源学院测试站,3月报名500人,5月报名人数0。
  3月22日,西安思源学院一位负责普通话测试的老师回复,100元包括一次考前培训,思源学院测试站首先满足本校师生进行测试,再按照省教育厅安排面向社会测试。考前培训针对很多学生不熟悉考试规则,不知如何选题如何作答,如何组织语言等展开,学生也可以不参加考前培训。目前学校还未开始组织普通话测试工作,没有收费,反映收费100元每人次不实,最终还将以学校具体安排为准。
  学校虽表示收费100元不实,但反映家长表示,上周已经完成收费,费用也都是交给班级的学习委员。"费都收完了怎么可能还说没有开始组织?"这名家长表示,学校历年来都是按照100元收费,省教育厅规定的报名截止时间是3月17日,不可能到现在还没有收费。
  华商报记者联系省教育厅语言文字工作处,工作人员明确,40元/人•次的测试费标准是针对社会人员,他们要求在校学生参加本校测试收费标准为20元/人•次。学校组织测试收费时要向学生明确收费内容,告知学生培训内容,不得强制参加培训和购买教材,如果强制捆绑收费,可向省教育厅语语言文字工作处、陕西省语言文字水平培训测试中心反映。
  华商报记者 李婧
来源:华商网-华商报
编辑:方正
神舟十号载人飞船返回舱交接仪式在韶山举行
1.记者:利兹与费城联合谈引进后卫瓦格纳,圣徒亚当斯也有望加盟
2."利器"!中国创造相当于地球磁场90多万倍的磁场,有啥用?速看……
3.熬夜水能解决熬夜后遗症?不如好好睡觉
4."国际军事比赛-2022"中国库尔勒赛区比赛开幕